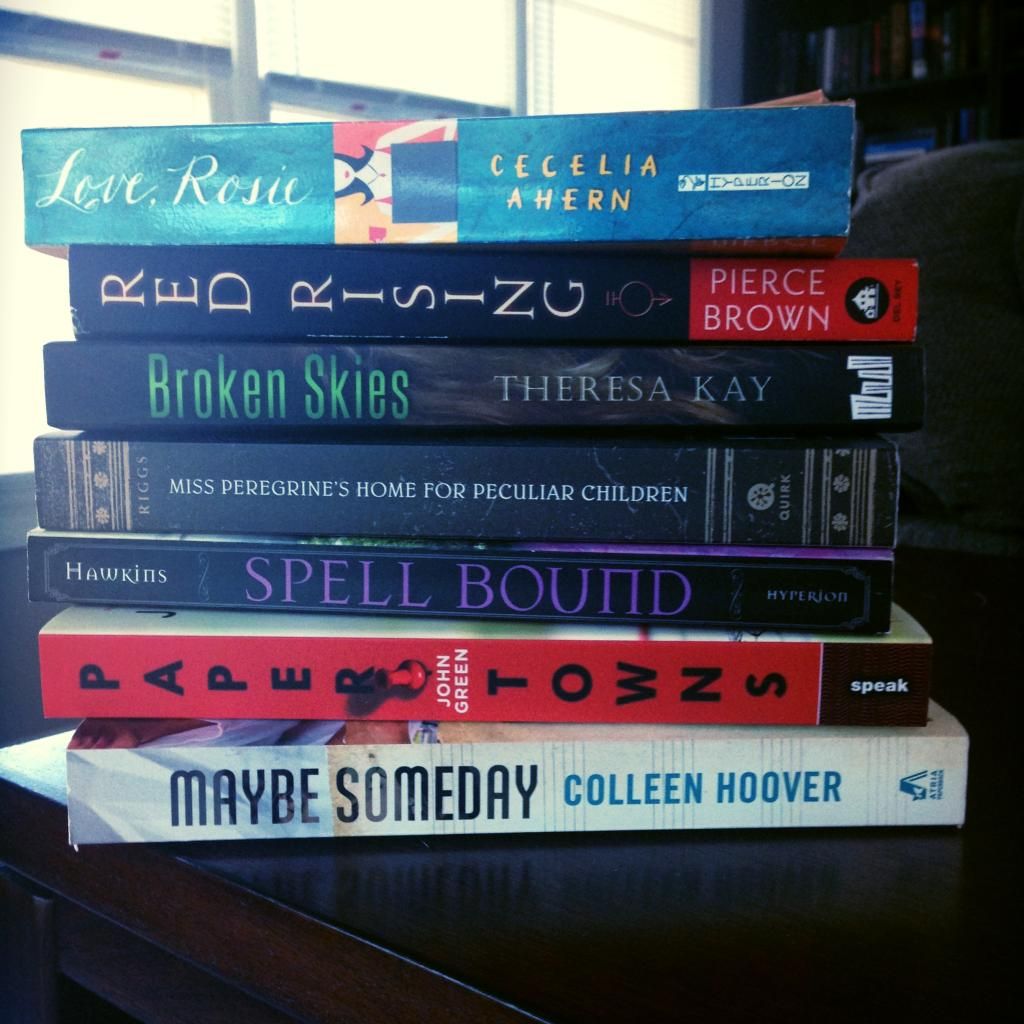 This year has started off so good with reads!! I've started SO many good series and finished a few. It's nice to tie up some loose ends and start some new beginnings. Even though I've super late to the game, I'm super excited to have started
The Covenant series
by Jennifer Armentrout. Y'all know our love for JLA runs deep, and I just LOVE this series so far. I've only read the first book, but I'm planning on ordering the rest next month. Two other exciting opportunities I got this month was when two up and coming authors approached us to read their books:
Broken Skies
by Theresa Kay and
Bound by Duty
by Stormy Smith. I loved both of the books so much that they are instantly on my 2015 favorites list. YES, REALLY. I'm so excited for the sequels of both to come out. I loved reading books that are being made into and have been opted for movies.
Paper Towns
(seriously, can John Green write anything bad??),
Miss Peregrine's
, and
Red Rising
were all so good. I also got an amazing opportunity to receive an ARC of
Charmed
by Michelle Krys which doesn't come out until May. Thank you Brittany from
Brittany's Book Rambles
for the ARC! Y'all got check out her blog, it is one of my favorites! Angela and I also did another book swap, so I have loads of new books to read next month.
My absolute favorite for this month, though, was
Maybe Someday
by Colleen Hoover. This book was absolutely amazing. Definitely one of my all time favorites. We have the opportunity to go to a book signing for CoHo next month in
Savannah
and
I AM SO EXCITED THAT I CAN BARELY BREATHE
. She is becoming one of my favorite authors.