We have some really awesome plans for October! Fall has finally arrived in Charleston and so has the arrival of tights, dark colors, and every white girl in America's official uniform of leggings, cardigans, UGGs, and Pumpkin Spice Lattes from Starbucks. BUT instead of taking the expected route and doing spooky themed books this month, we thought we would recognize an amazing author and make it all about her. October has officially been deemed (well in our small corner of the universe) Cassandra Clare Appreciation Month, or as Angela is calling is
#CCAM
.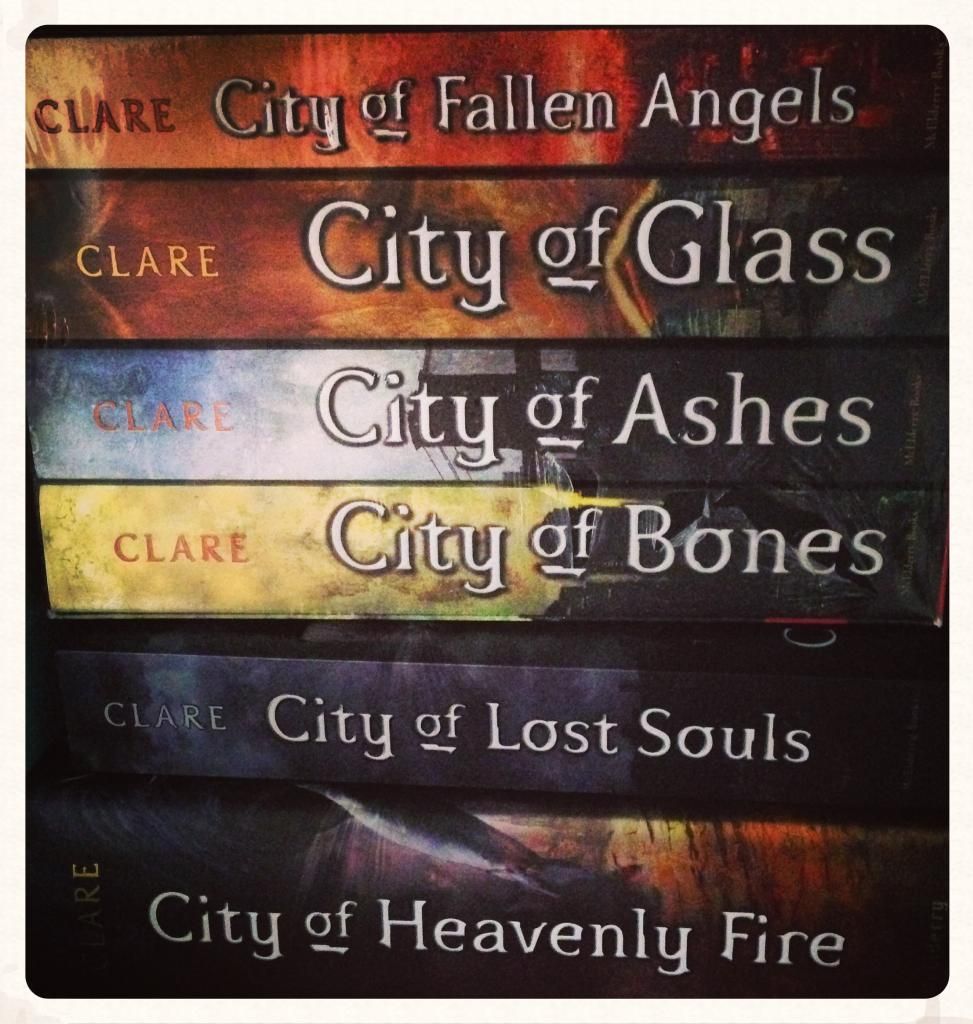 As long as I have known Angela, she has RAVED about the Mortal Instruments series. I saw all over Instagram when the sixth book came out and everyone was freaking out. Well, per usual, I am a few years behind the times and have not read any of the books. I will be devoting my entire month to reading the series (I'm expecting it to take 3-4 days for each book given how long they are), so basically about a book a week. After I finish each book I'll post a review per usual. At the end of the month when I read all of them, I'll watch the MI movie and then do a review of that. I'm super stoked to finally get in on this series!!
As far as how I (Angela) am going about honoring #CCAM I am finally going to be starting the Infernal Devices! There's only three books in that series but I as well will be reading and then reviewing each one. I also just maybe will be posting a little pic of the mi section of my room... Yeah I might have a little too much love for Mortal Instruments, judge all you want. But to keep from the mundane (yes pun intended) I will be posting a few other books that might not be Cassandra Clare written but more than likely they will be books that fall in the same genre. No promises though.
We also will be continuing our MCM Book Boyfriend Editions on Mondays and WCW Author Edition posts on Wednesdays. We are also hoping to feature a few guest posts! YALLFest is also quickly approaching in the beginning of November, so we will be posting our plans and things involving YALLFest as they come up. It's going to be an exciting month!!!
Upcoming Events for October:
Gone Girl movie premiere 10/3
In The Afterlight (Darkest Minds book #3) by Alex Bracken book release 10/28
Stone Cold Touch (White Hot Kiss #2) by Jennifer Armentrout book release 10/28